Logo, Packaging
Spa Moments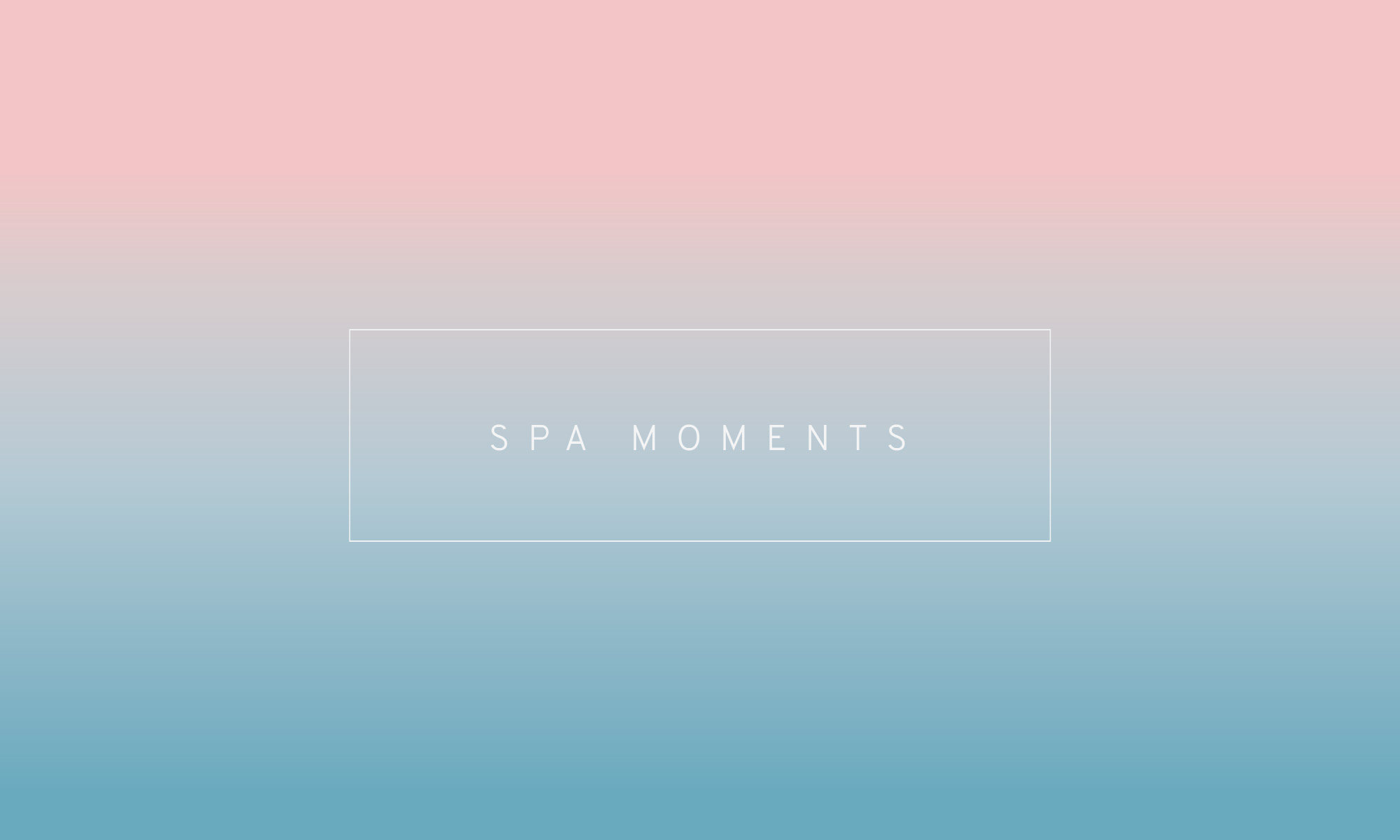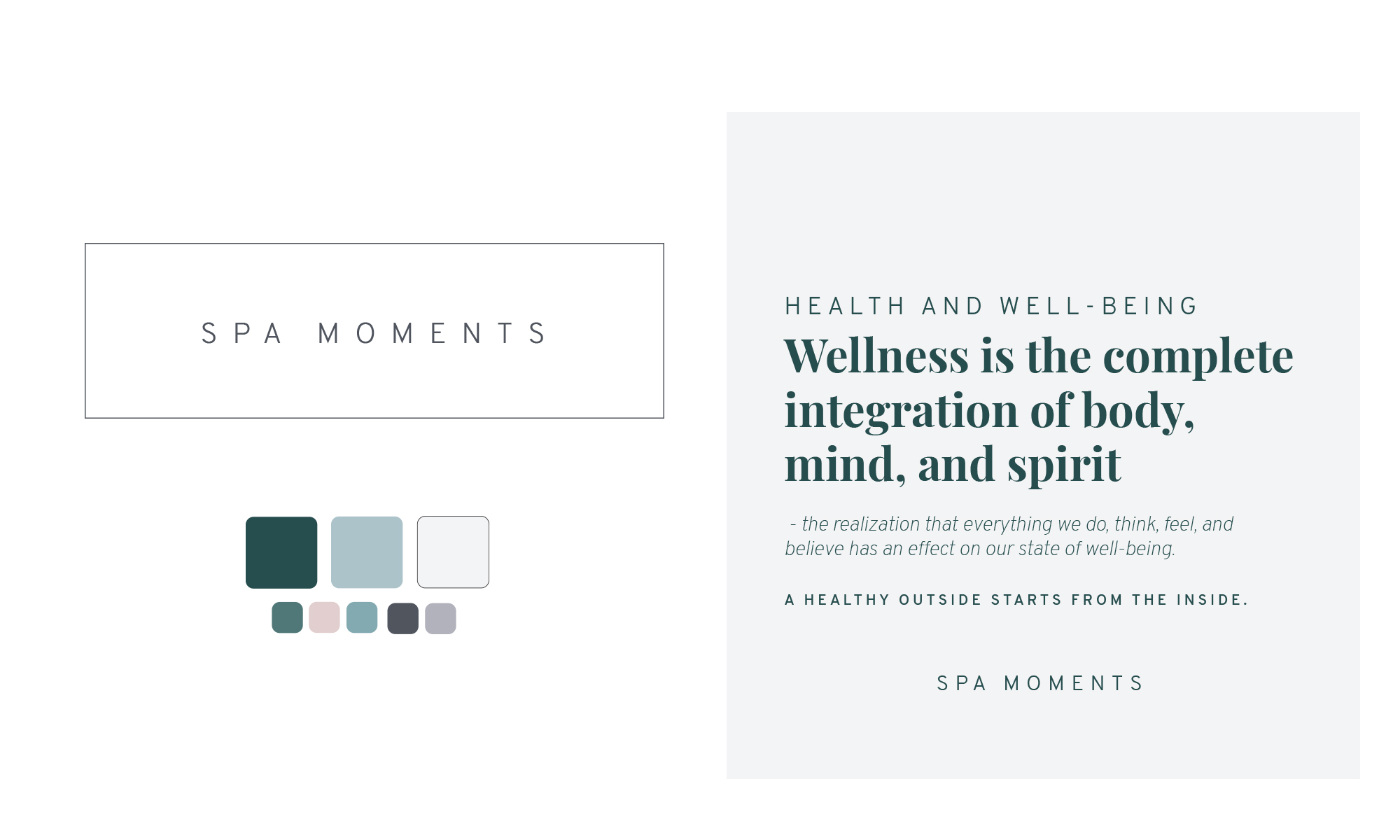 Label System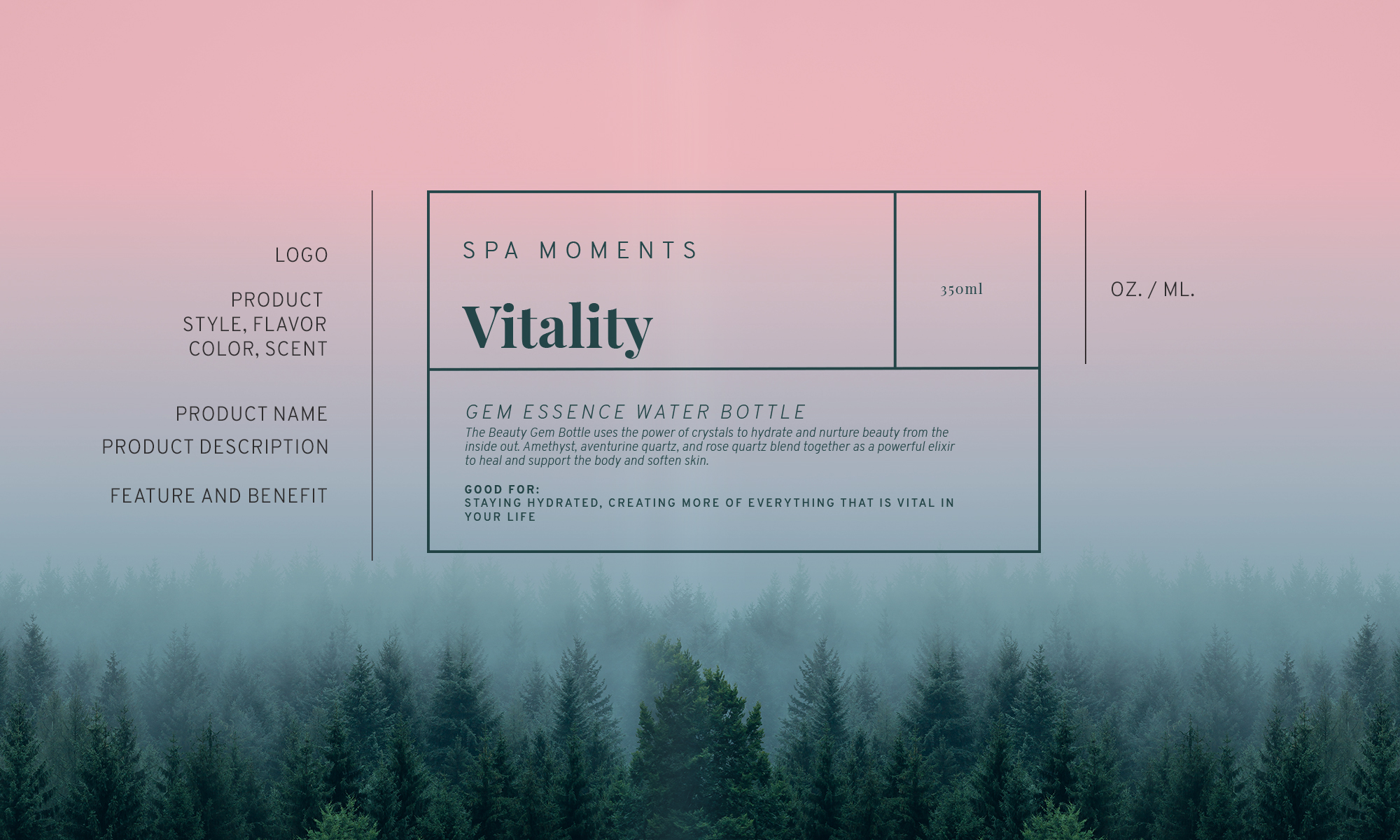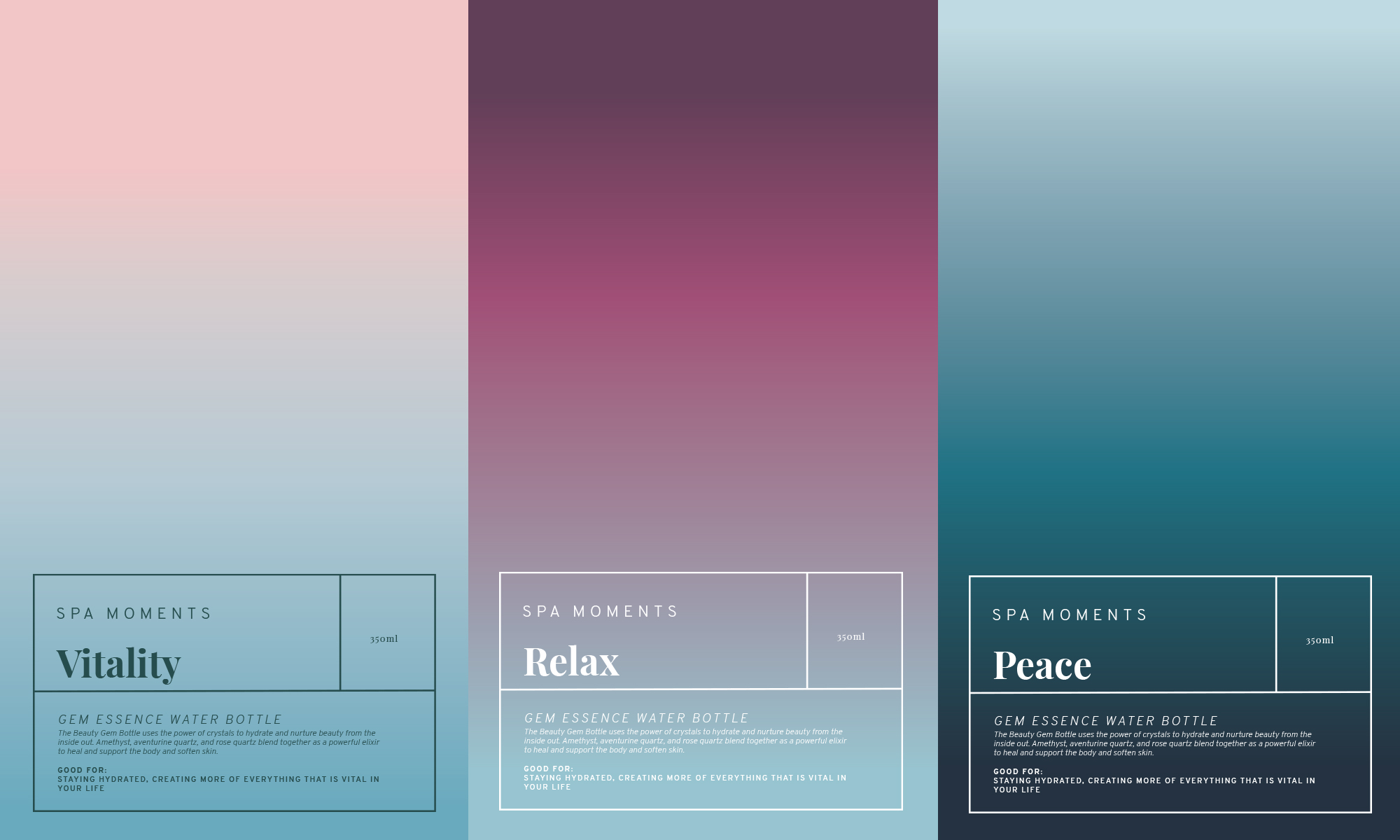 DESIGN ON CYLINDER BOX OPTION 1 / Full-color gradient print on each box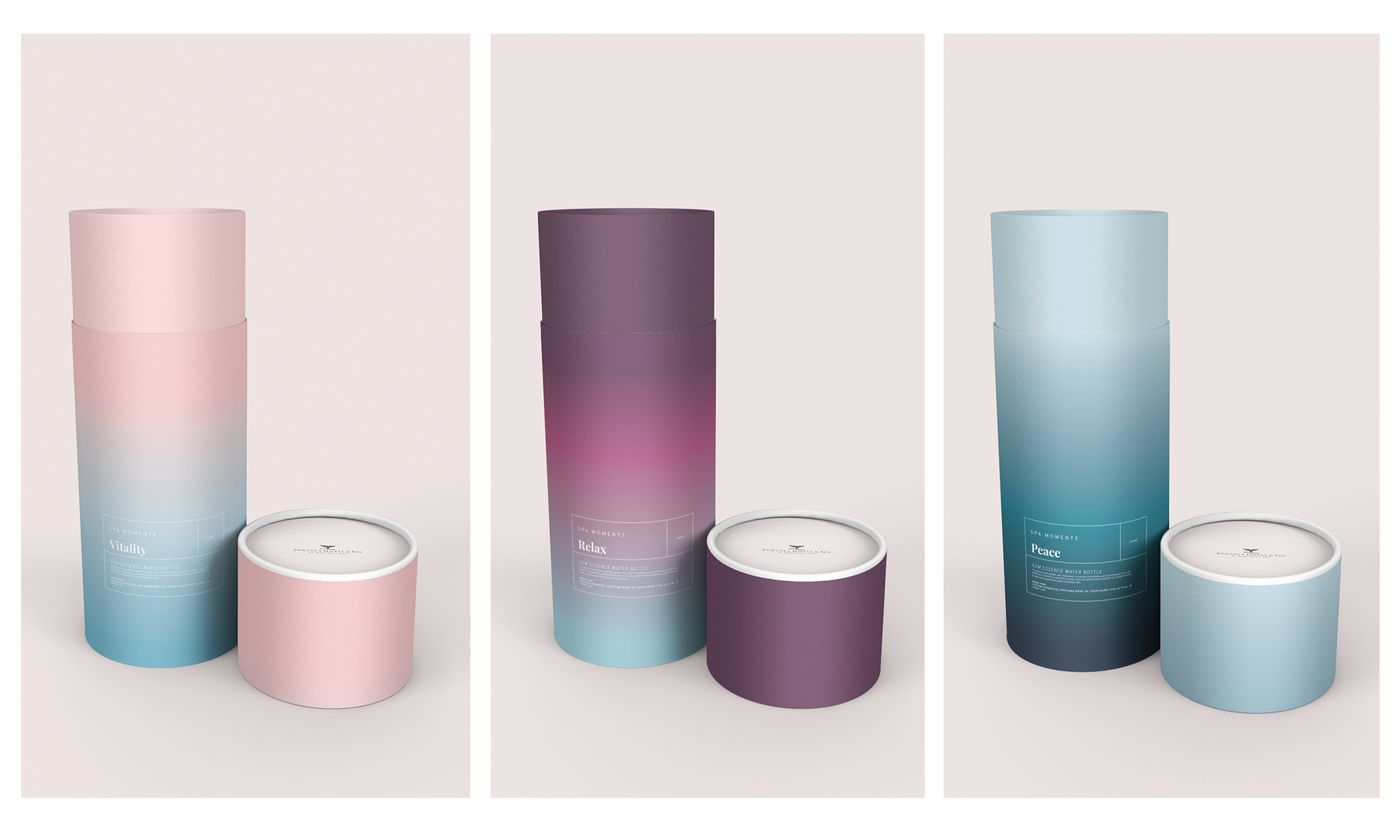 DESIGN ON CYLINDER BOX OPTION 2 / All white silver print on the box + color gradient sticker to identify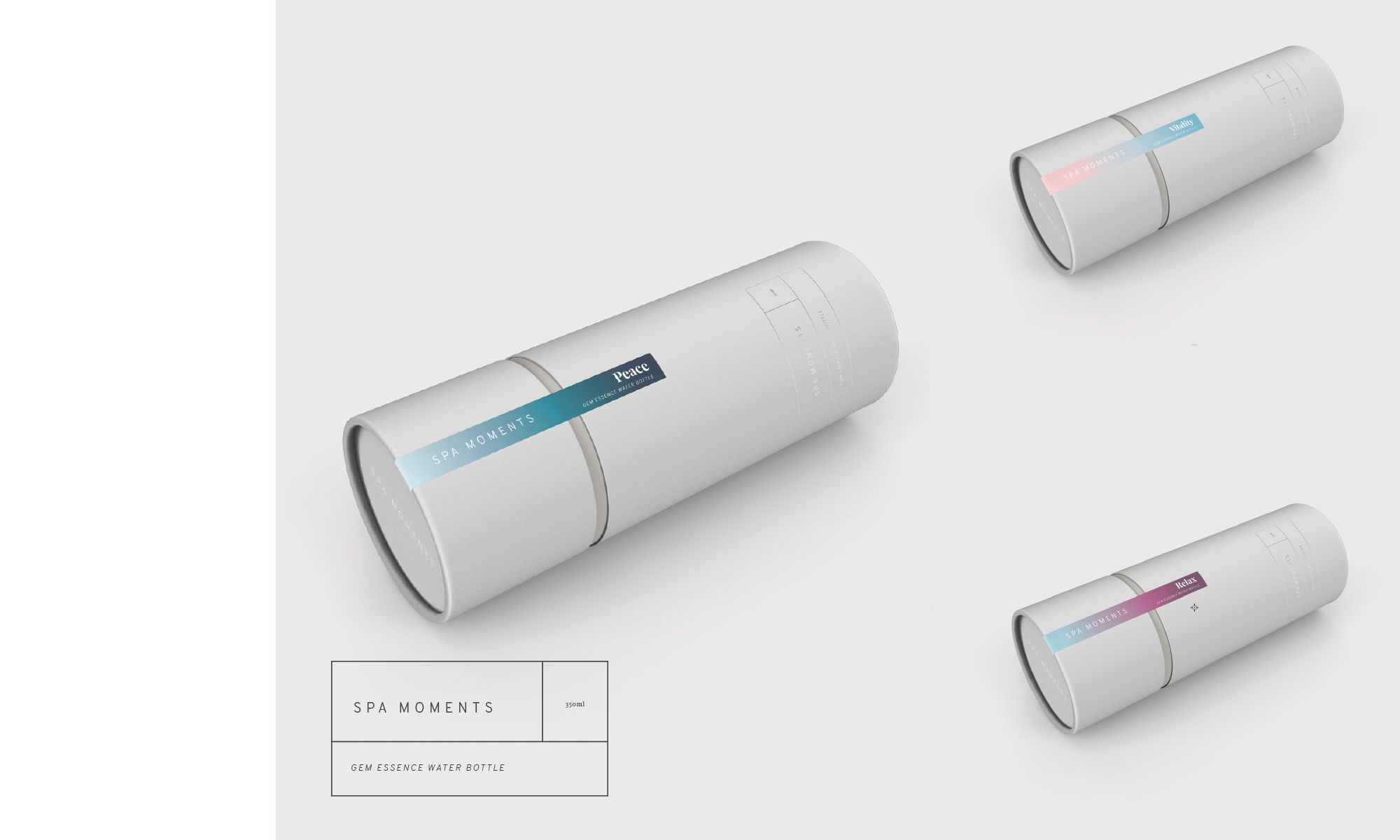 Each box contains the matching tags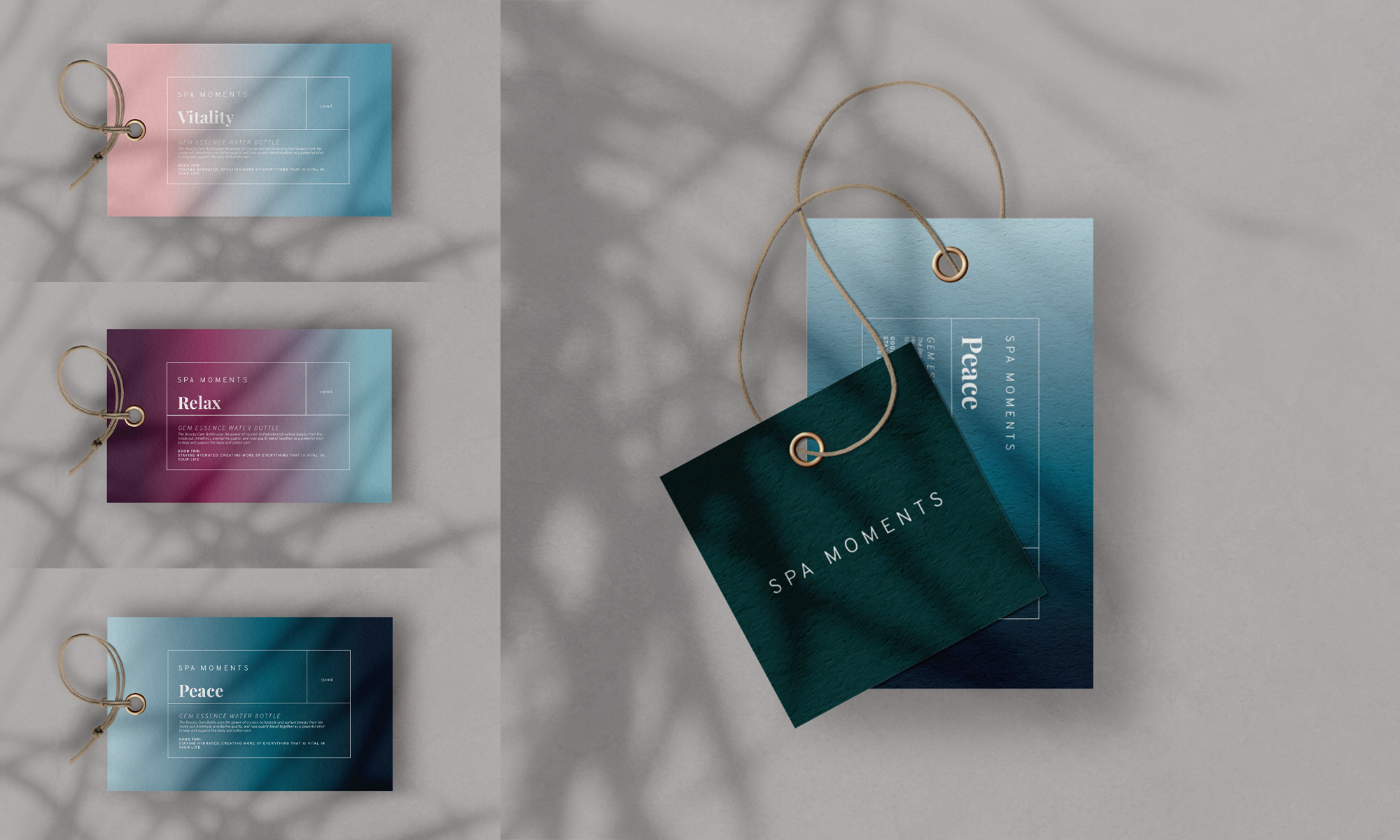 Examples of other products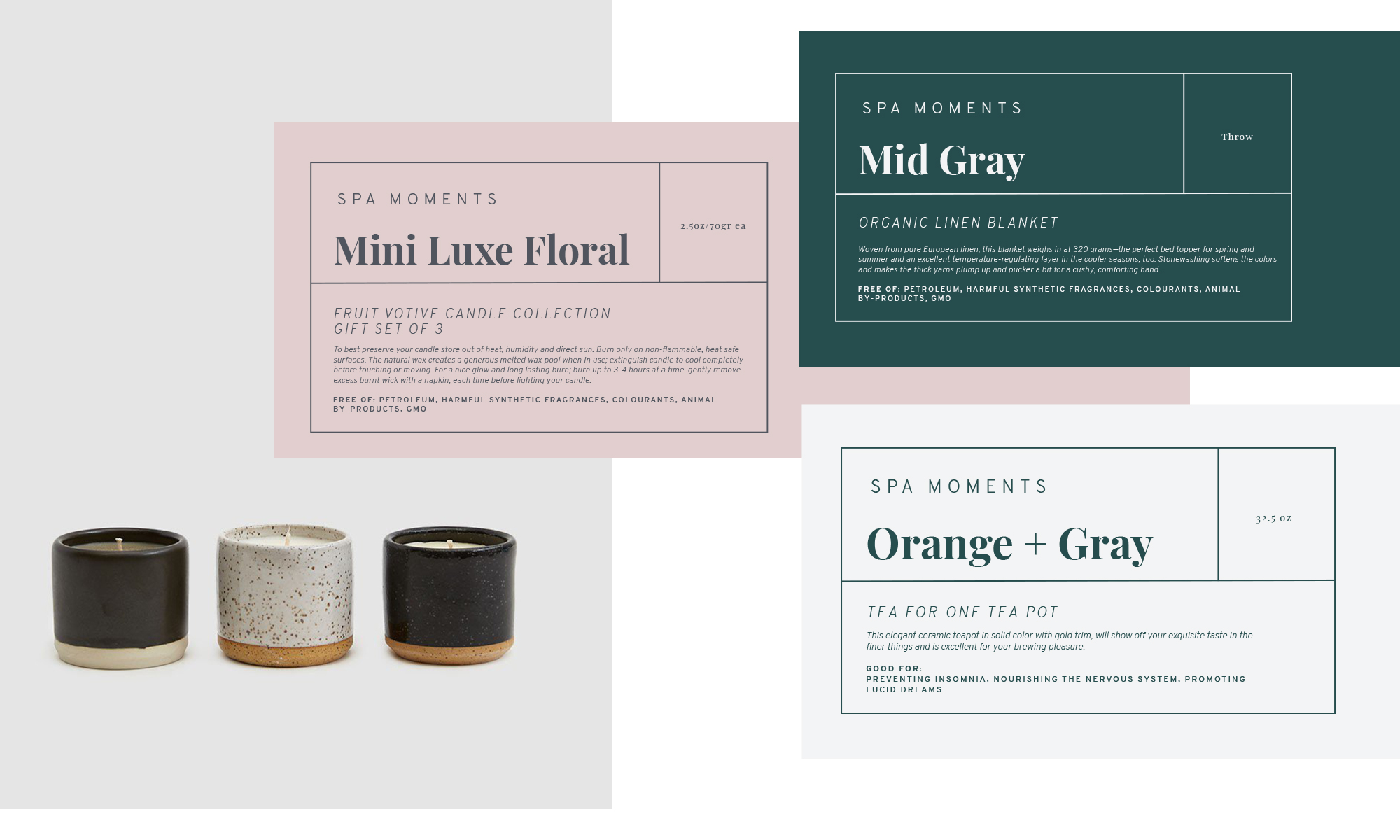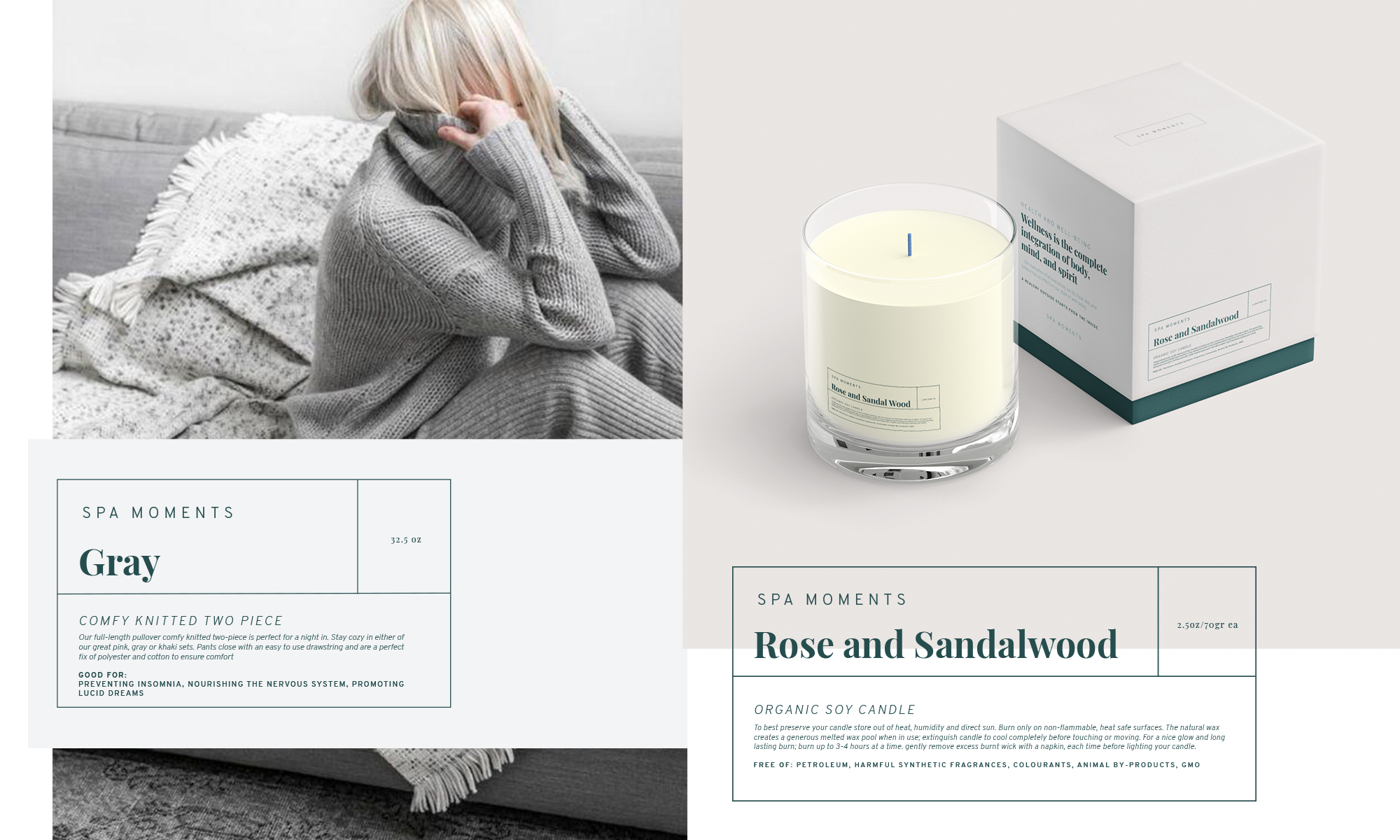 --
|| OVERVIEW ||
Spa MOMENTS is a Universal Companies-owned brand committed to offering quality private label products to hotel and spa owners.
They were looking for a simple logo for the brand and a label system for their future products. The first package designs were cylinder boxes for the Gem Infused Water Bottles. The package would have three different looks, Vitality, Relax, and Peace.
-
ROLE: Graphic Designer
TIMELINE: May-July, 2019
CLIENT: Universal Companies Inc.
-
|| Logo and Label Design ||
The simple logo paired great with the beautiful display font on the label design and offered good contrast. The label system I created was simple, beautiful yet practical, and easy to multiply onto other products.
|| Package Design ||
I created three gradients to differentiate each water bottle. They inspire and express the wellness benefits of "healing and hydration".
--