Logo, Web
Ritual | startup retail shop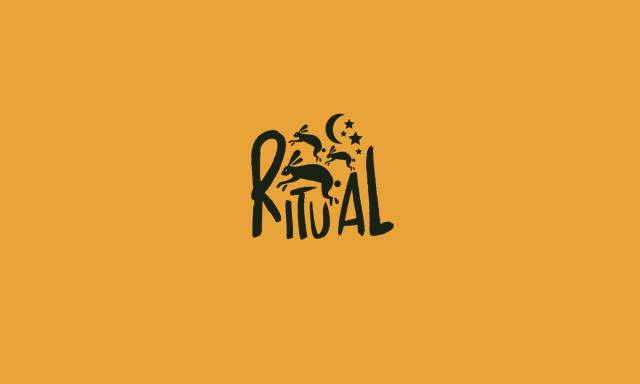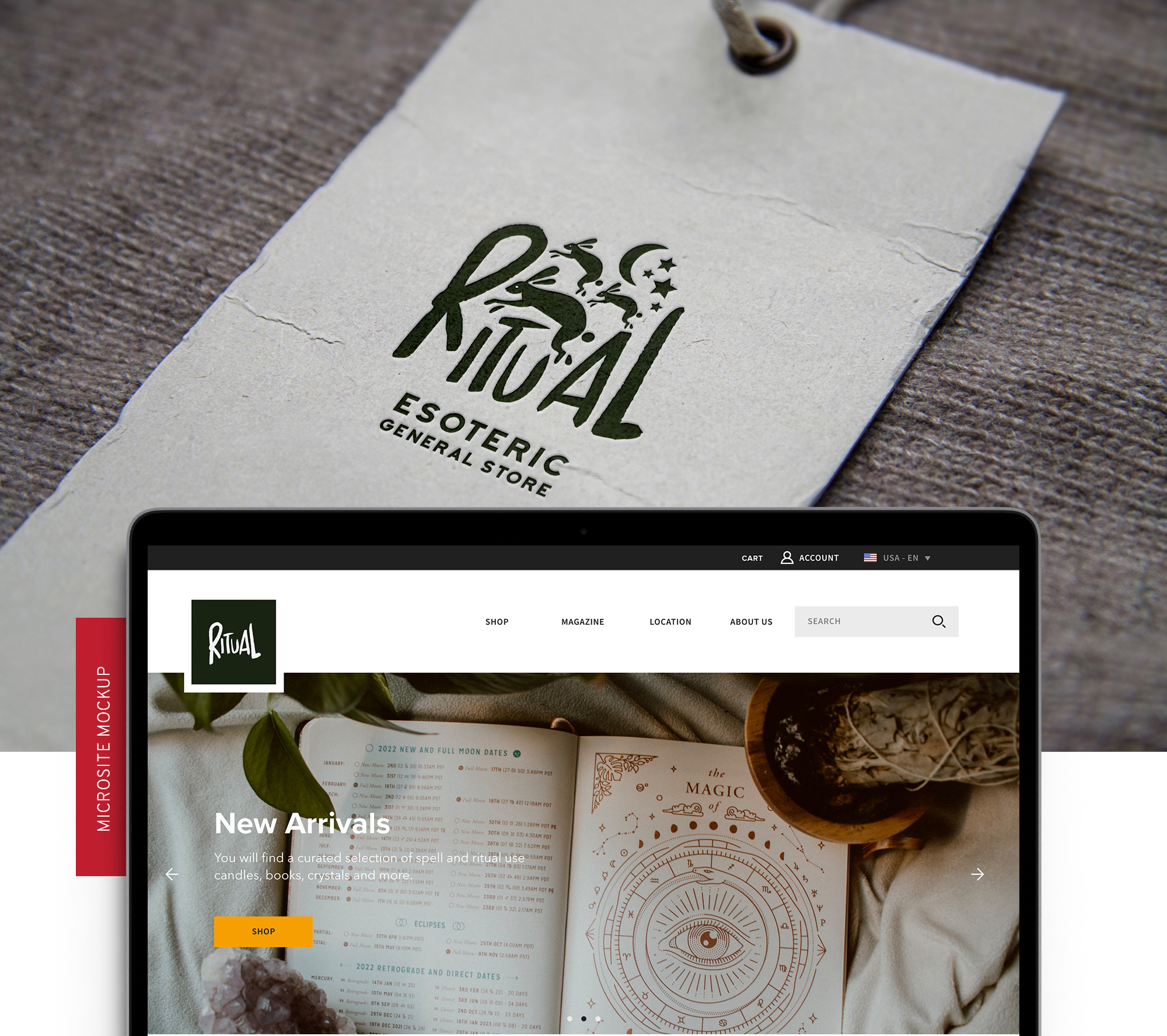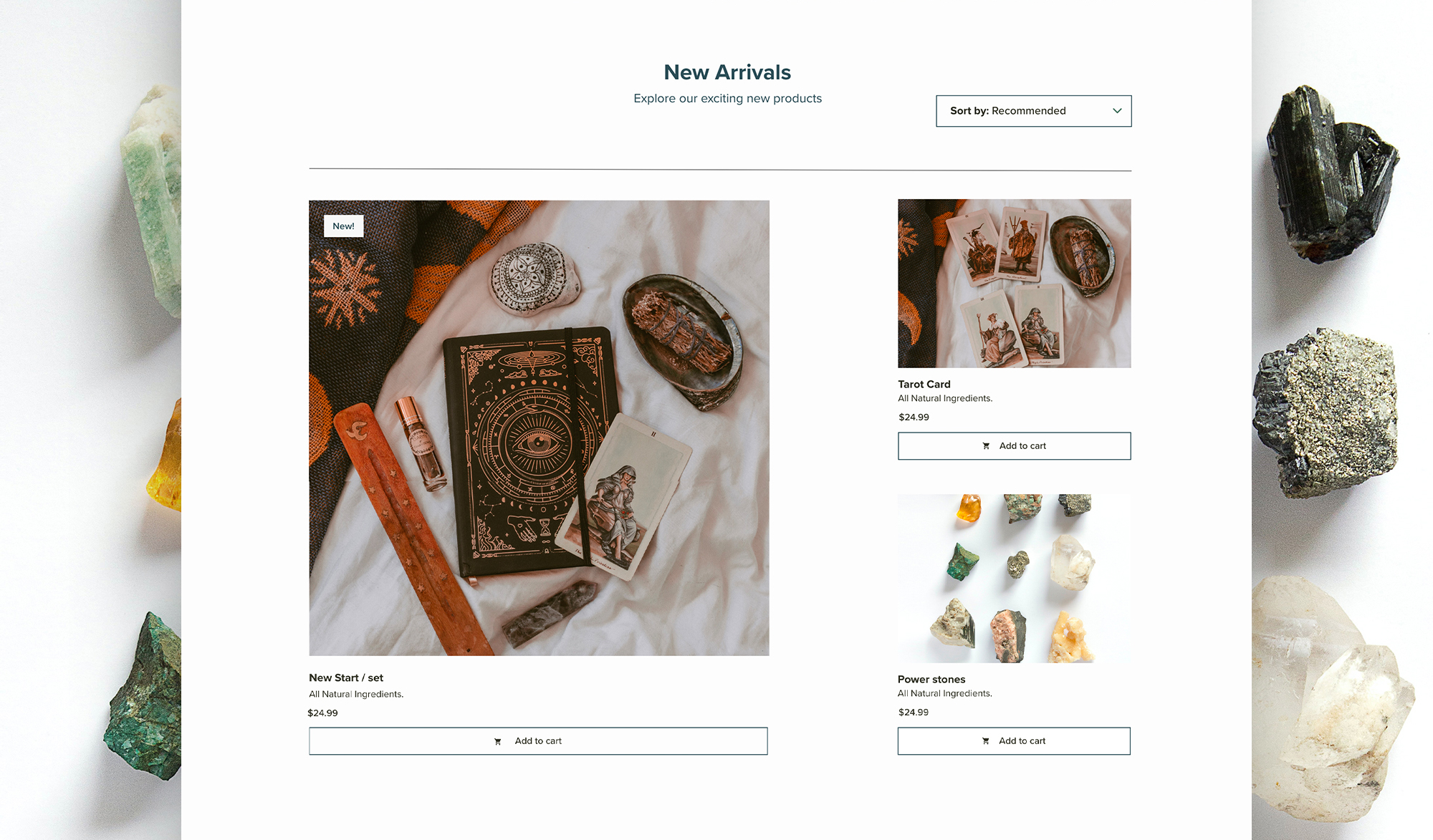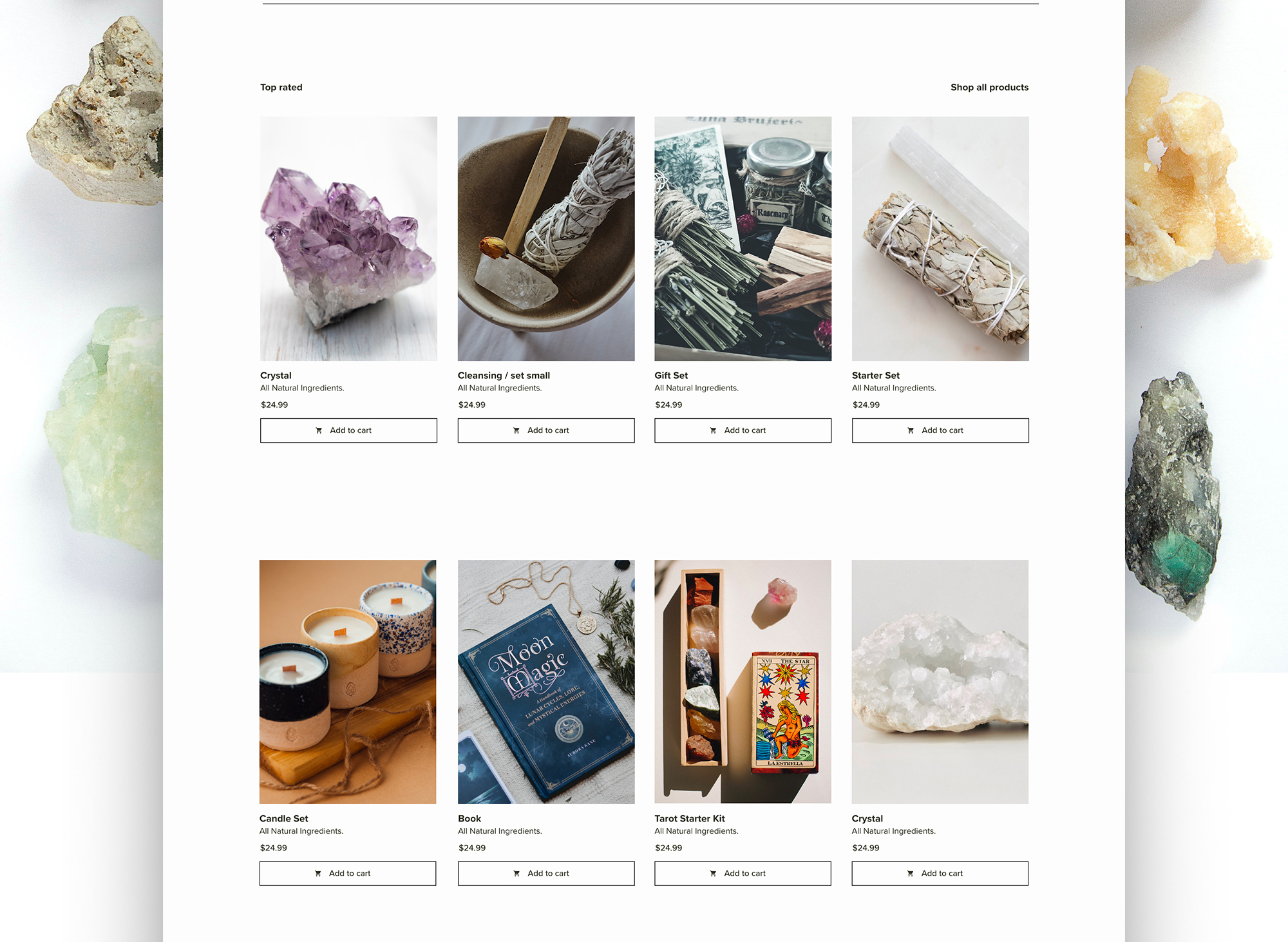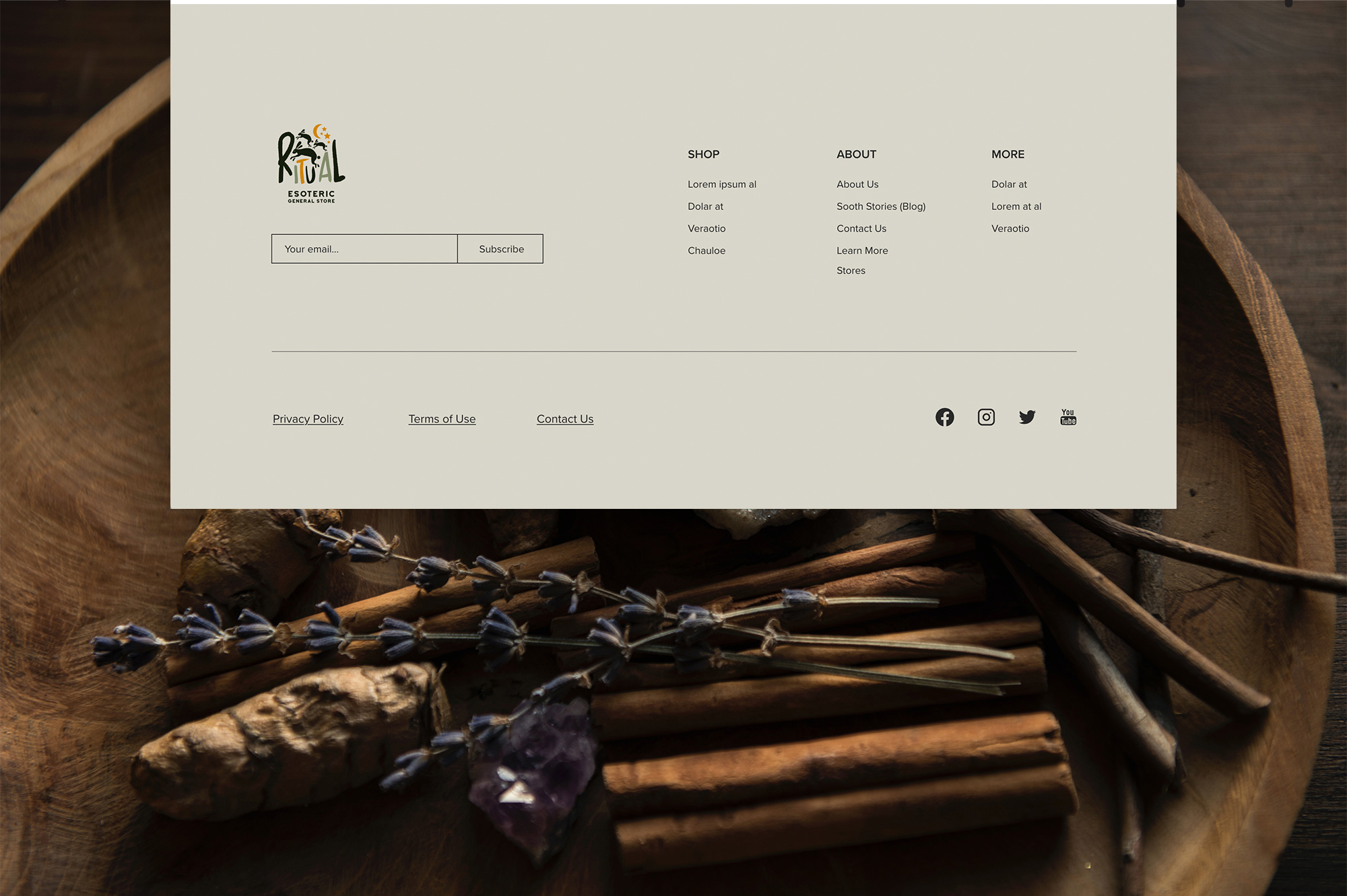 --
|| Overview ||
Ritual is a startup retail shop on metaphysical products that my friend owned and planned to open. Ritual provides a unique and nostalgic shopping experience for all students and masters of mysteries. I was asked to create a logo using 3 hairs and a moon which symbolizes the cycle of life and prosperity.
-
Role: Graphic designer
Task: Design a logo for the store
Timeline: Aug. 2018
Client: Ritual Esoteric General Store
-
|| Logo design ||
The logo was designed to highlight the client's offer, a unique and nostalgic shopping experience. It has a hand-made texture and sweetens its curiosity and folklore vibes. The 3 hairs and a moon work well together to achieve these feelings at first glance and provides a memorable foundation for this brand.
|| Web page design ||
I love the idea of having a retail store in a cute downtown, though having an e-commerce site is critical for all businesses. I created the web page mockup to demonstrate the possibilities for this brand.
--