Illustration
Adobe | Artist Development Fund - Adobe Stock Advocate Project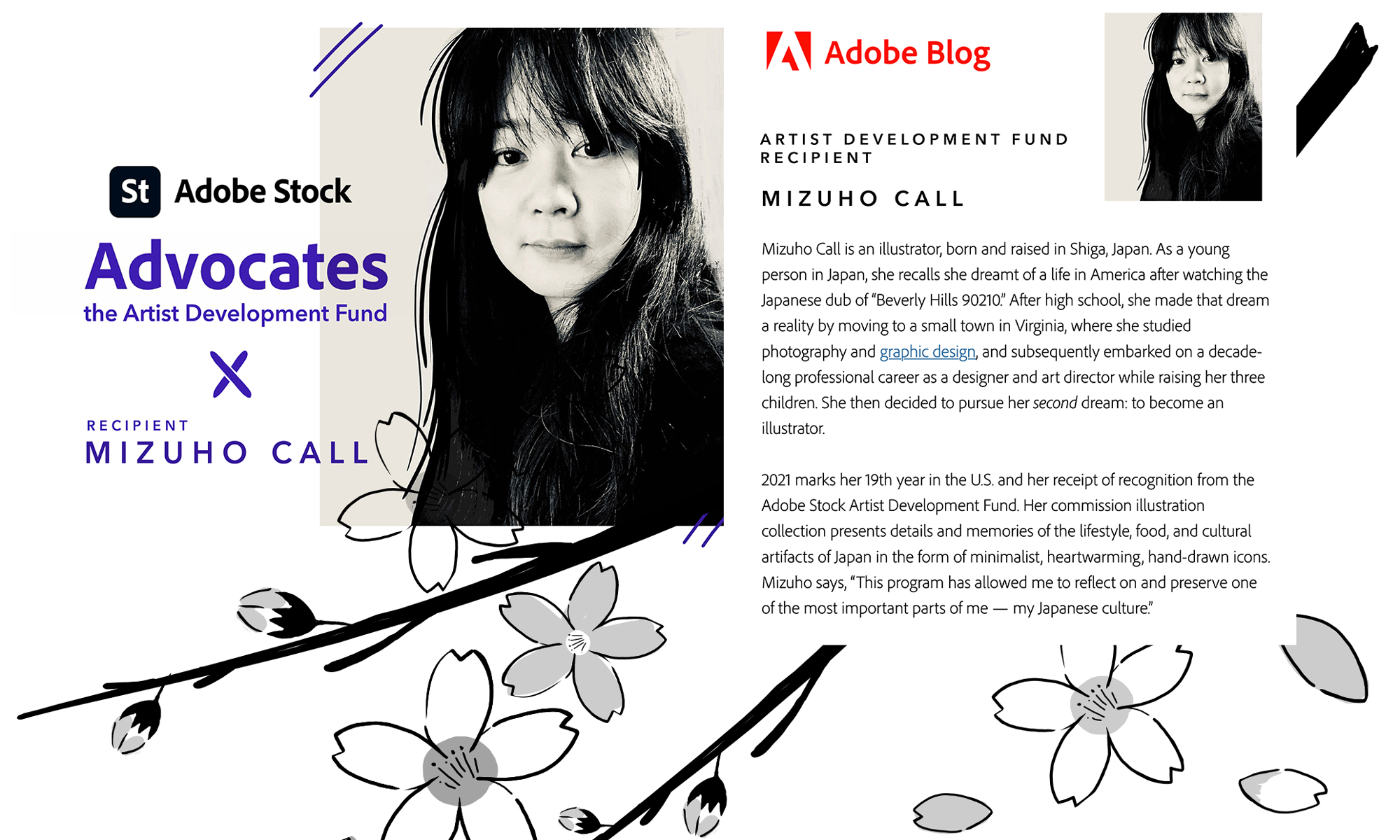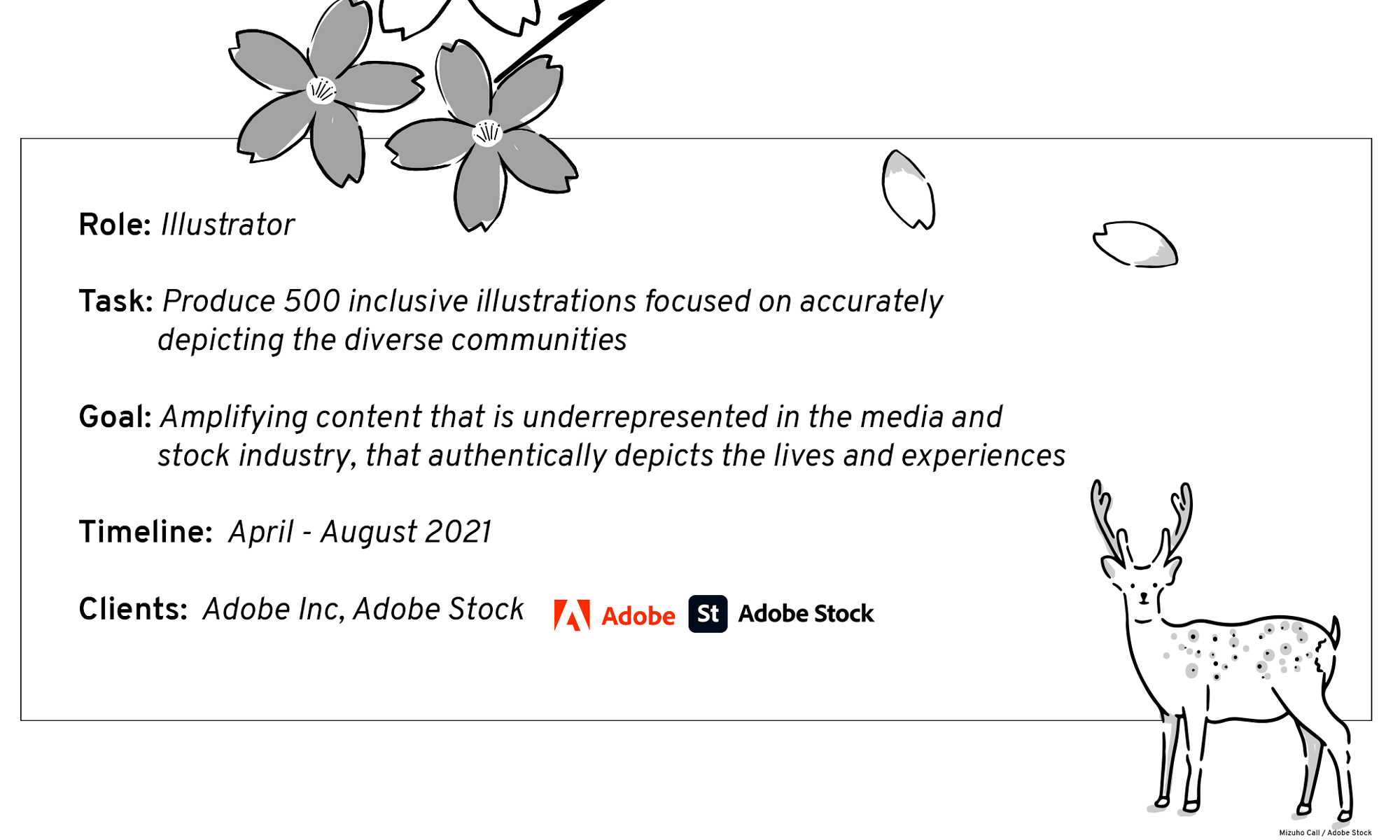 Project Sample

Inspirations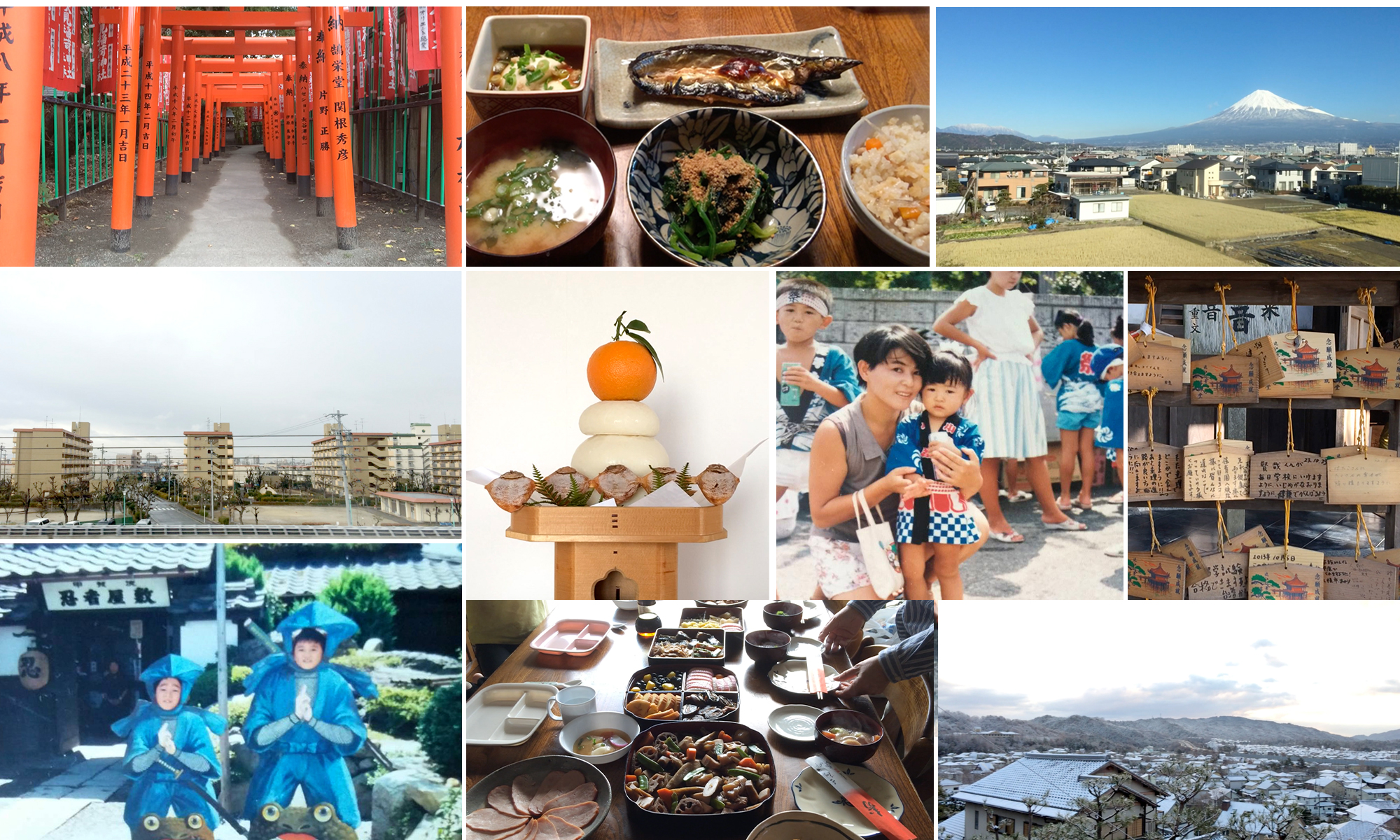 Process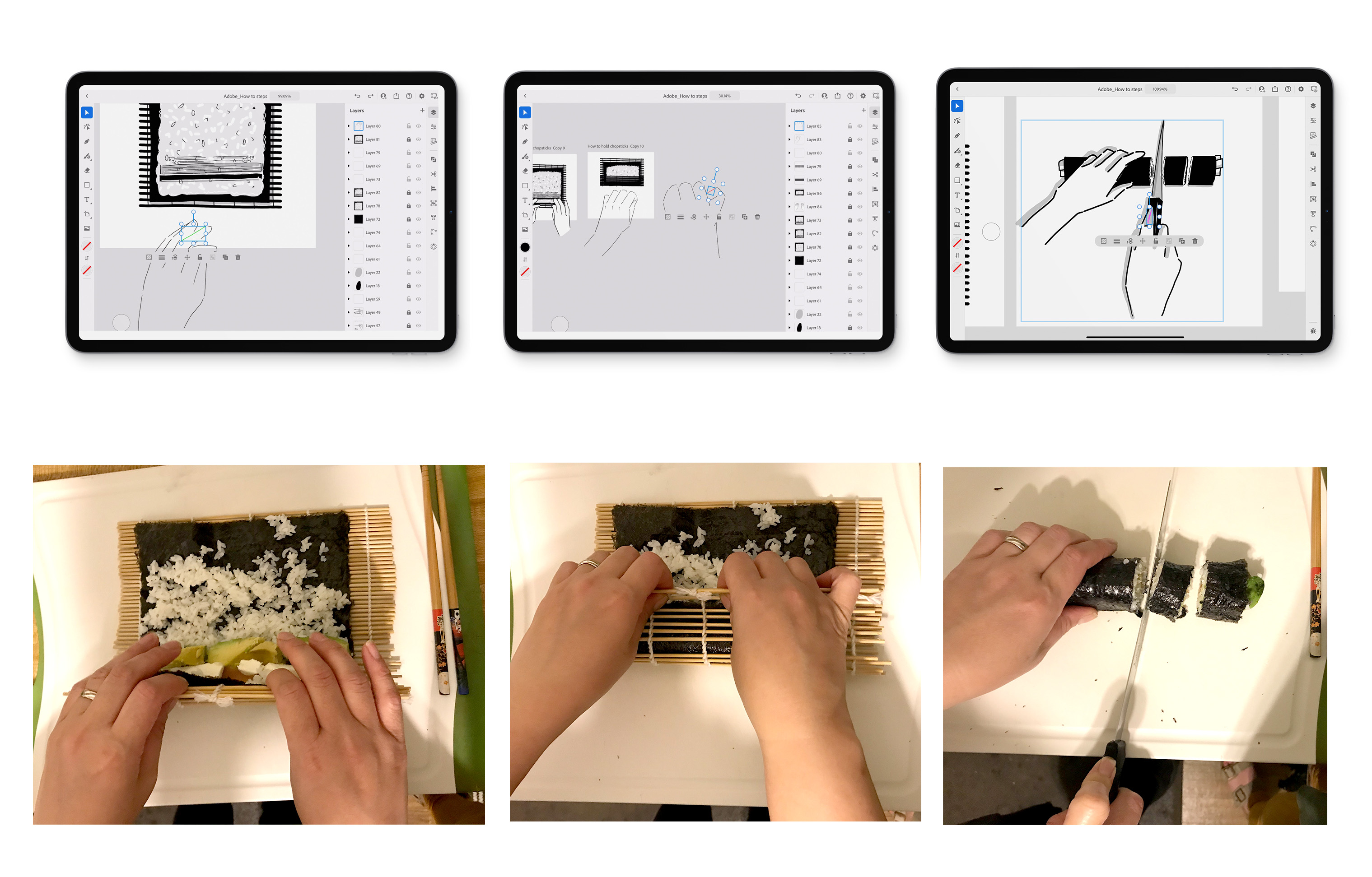 Details and Deliverables
Available at Adobe Stock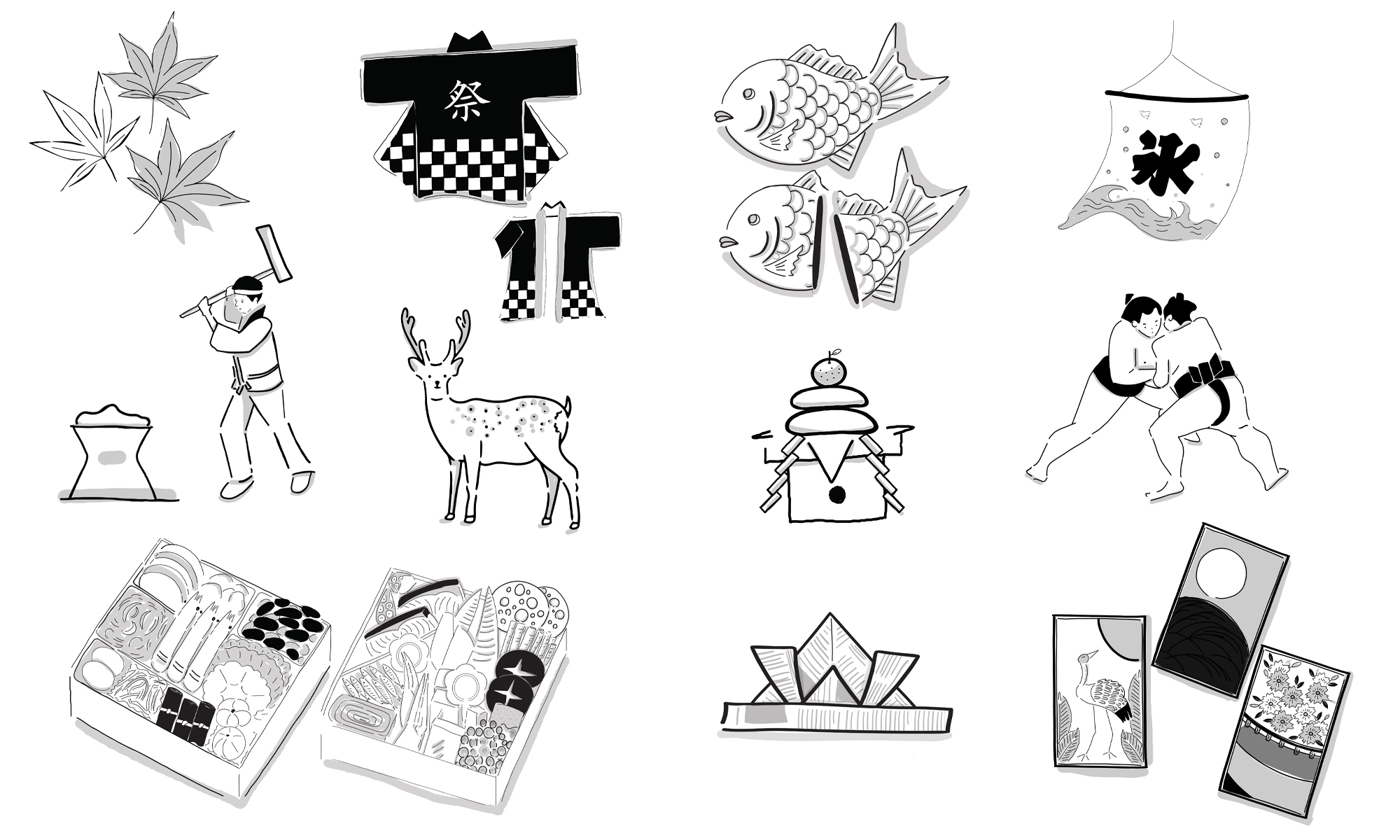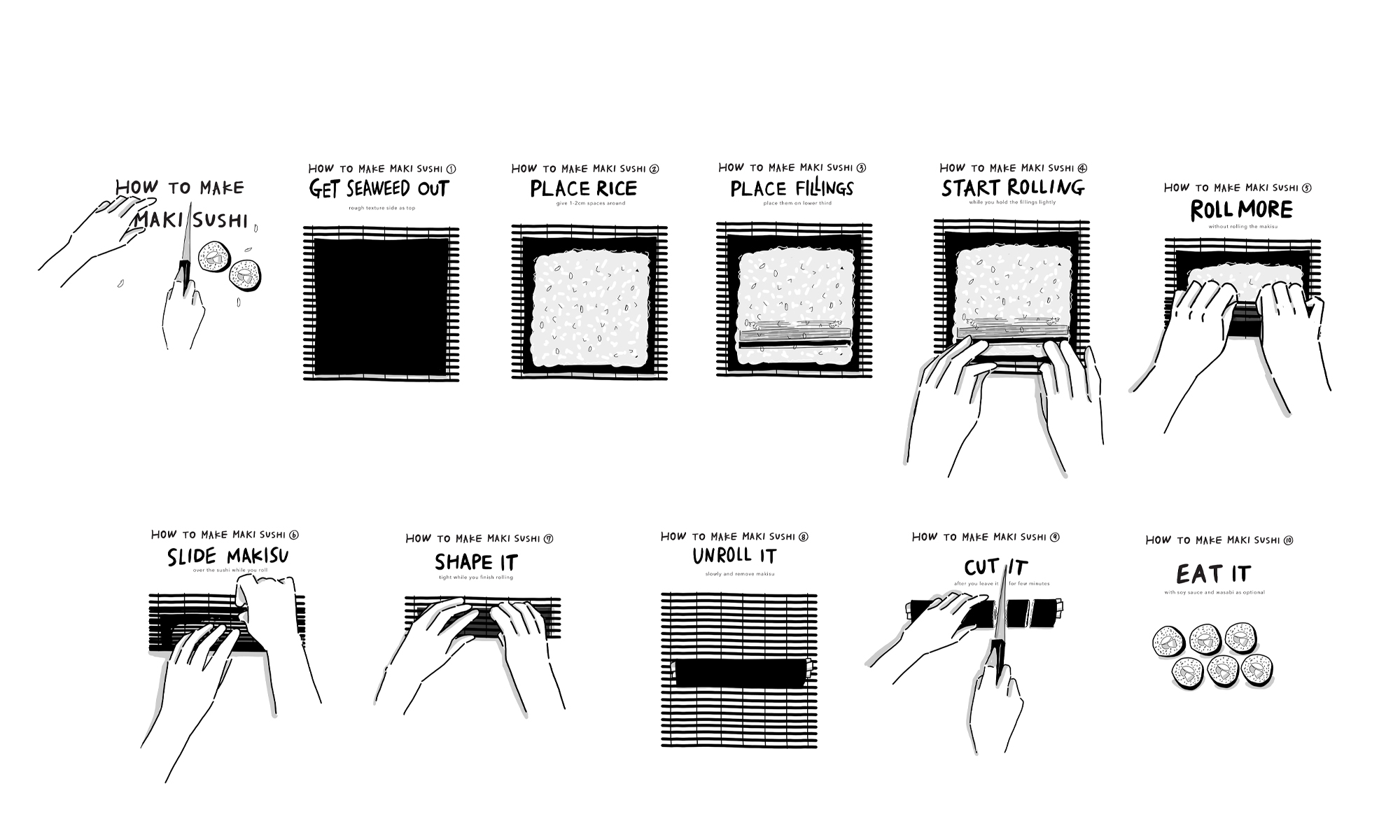 --
|| Overview ||
I joined Adobe Stock Advocate Project in April 2021 by receiving The Artist Development Fund award. My mission was to create 500 stock images of authentic and culturally representative art to amplify diverse voices.
|| Behind The Scene ||
I turned in my application to Artist Development Fund in December 2020. Below are the project Samples that I included with the application. I received an exciting email from the team of Adobe Stock at the end of February with an invitation to an interview. The interview was friendly and delightful. My project was accepted at the end of March and started in early April.
|| Process ||
Deadline: April - August (500 stock images due in 4 months.) 1) Break down the requirements (500 stocks) into groups and categories such as 100 Japanese food illustrations, 50 home goods, and 200 seasonal cultural events, etc. 2) List up the proper subjects such as sushi, ramen, onigiri, green tea, wooden sandals, cherry blossoms, Japanese maple leaf, bonsai, sumo wrestler, etc., grouped into my defined categories. 3) Get approval from the Adobe Stock team 4) Start creating: Estimate the amount of art I need to create a day to make the deadline: Produce 250 stocks in 2-3 months (5-8 arts/day) Produce the remaining 250 stocks in 1 month (5 arts/day)
|| Tools ||
iPad Pro, Apple Pen, Adobe Illustrator on iPad & Desktop
|| The Outcome & The Original Objectives ||
I created 500 iconic images of Japan — and they're now available FREE at Adobe Stock for everyone to enjoy and broadcast further through their projects. Mission accomplished.
--
Adobe Feature 1 | Article
Aug - Current
"Artist Development Fund Recipient 2021" Announcement article on Adobe Blog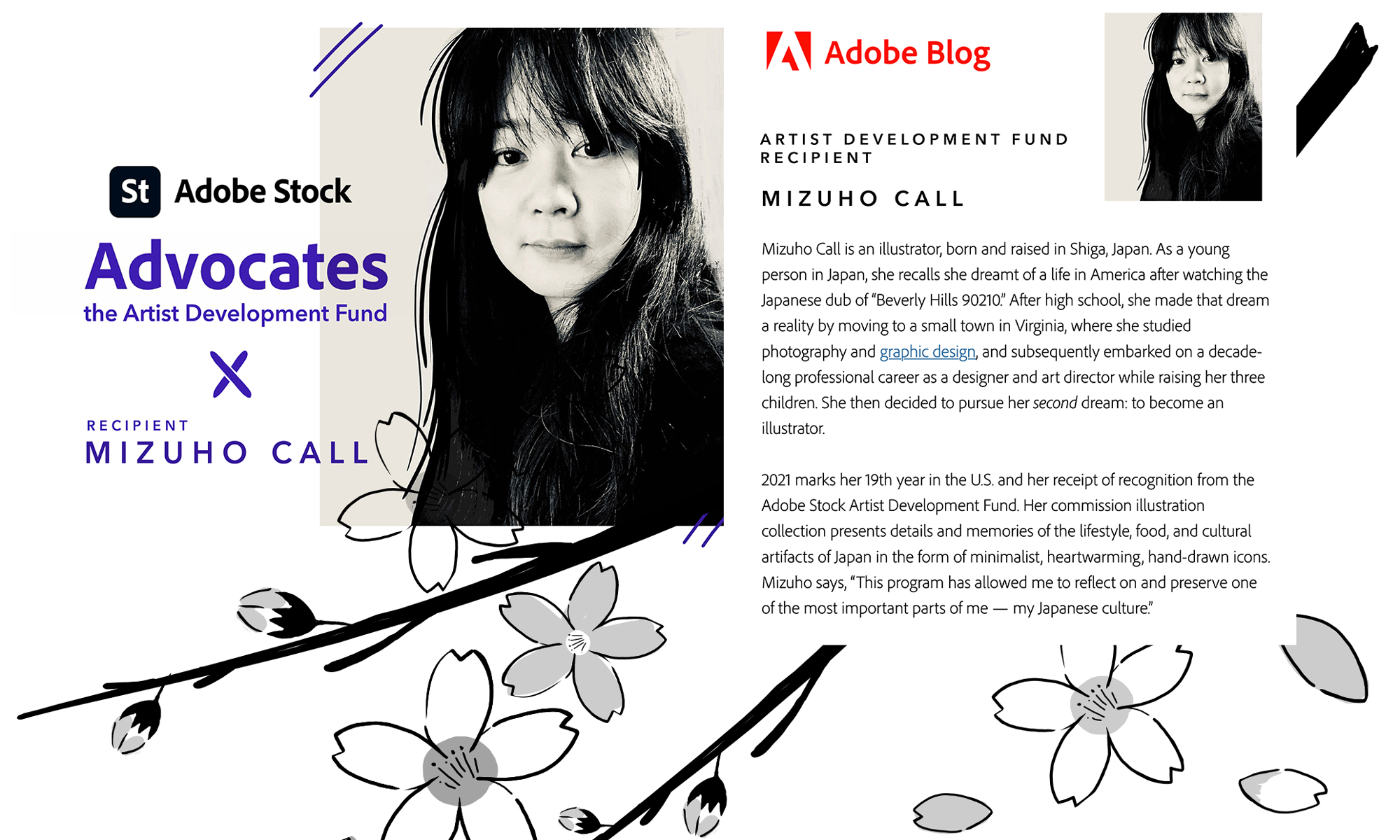 --
Adobe Feature 2 | Article
Aug 23 - Current
"A journey to self with illustrator Mizuho Tokumasu Call." Artist Spotlight Interview Article by Adobe Stock on Adobe Creative Cloud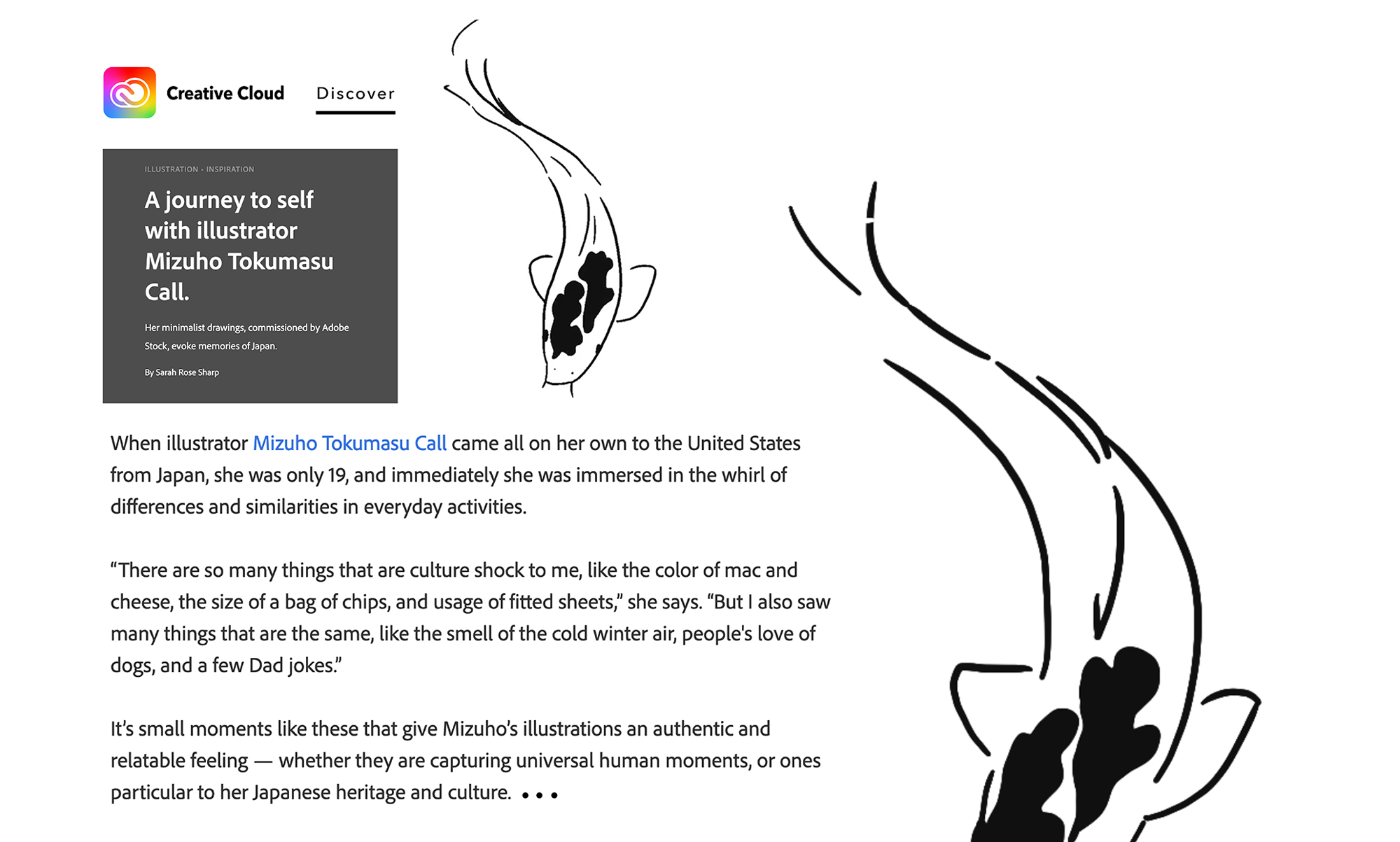 Read more

--
Feature 3 | Video
Aug 23 - Current
"Adobe Stock Artist Spotlight | Episode 1: Mizuho Call | Adobe Creative Cloud"
Project Lead: Laundry Service Media company
Creator: Mizuho Call
Client: Adobe Stock
--
|| Video Shooting Behind The Scene ||