Illustration
Adobe® | Creative Residency Community Fund |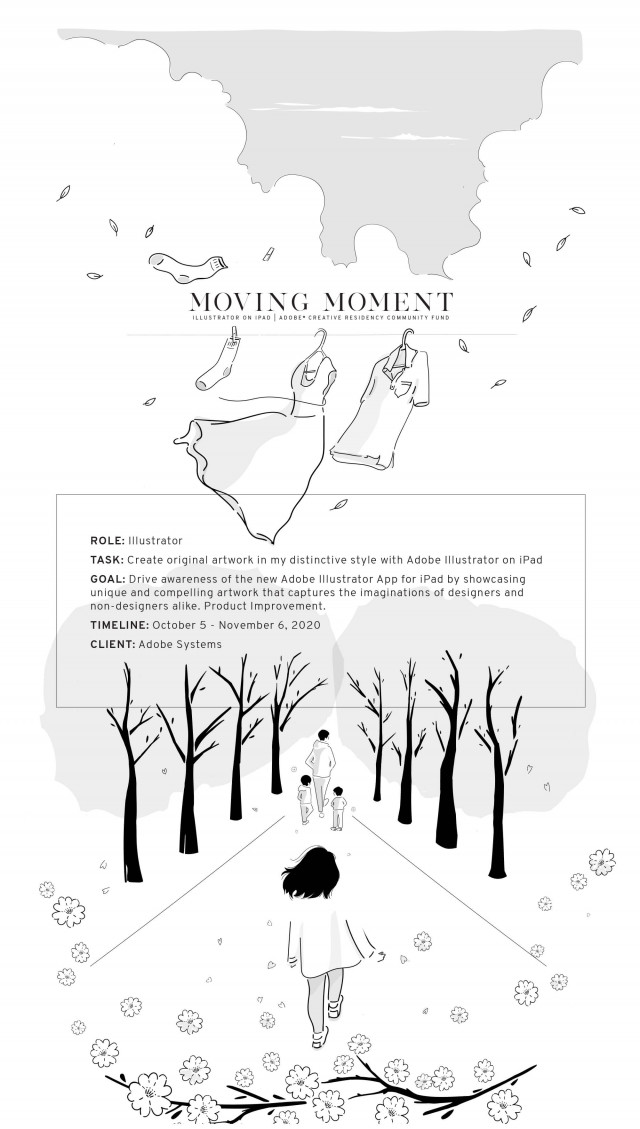 Concept and Rationale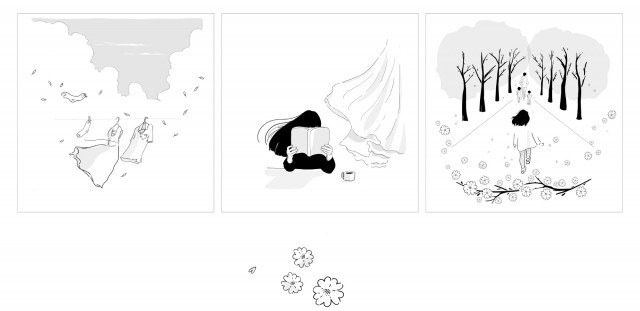 Behind The Scene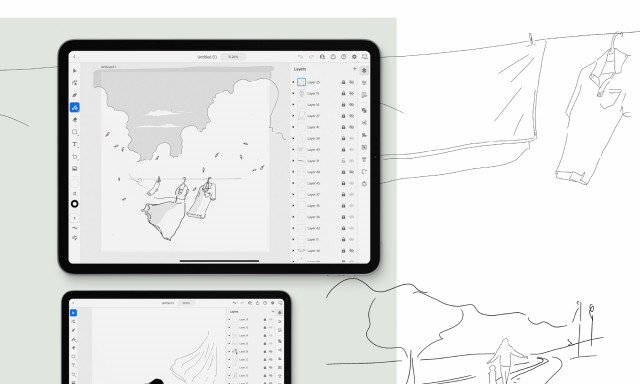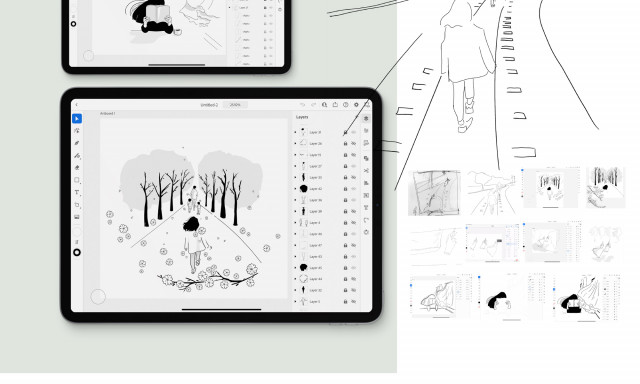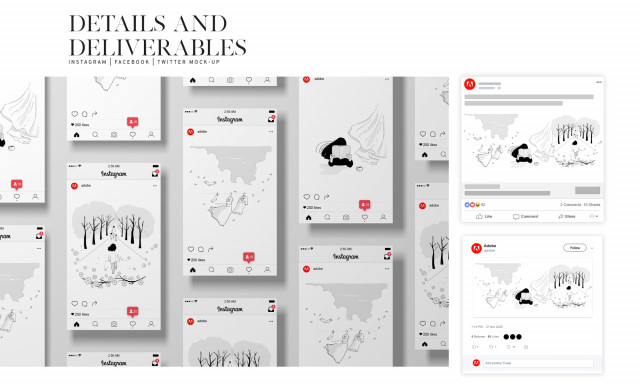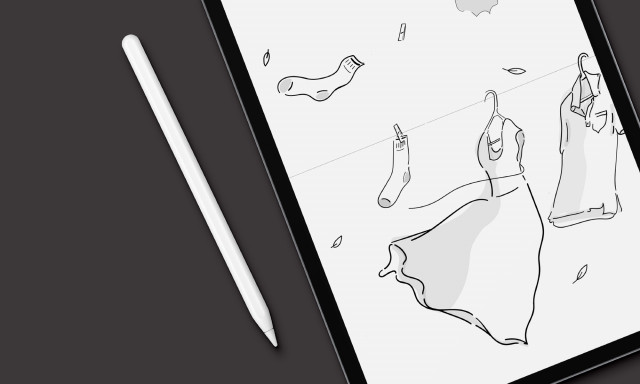 --
|| OVERVIEW ||
I was commissioned by the Adobe Illustrator team to create artwork that showcases the new Adobe Illustrator App for the iPad. It was such a rich experience to learn and flow through their creative process from beginning to end. This project served as a validation of this particular illustration style, and it was great to be in the company of many other high-skilled artists, designers, and developers. This included being part of the Adobe Illustrator iPad beta team, testing the App, making feature requests, and direct feedback to the AI development team. Felt like I got a VIP ticket to their backstage. It was such an amazing experience — 10/10 would do it again.
|| CONCEPT AND RATIONALE ||
I love the silent peace that can be found in simplicity. White space allows for breath and focus. I find inspiration in the pursuit of the minimal — and I'm influenced by minimalism's unique viewpoint, especially those that comment on life.
My project is called Moving Moment. Three simple drawings of heartwarming moments in daily life. They share the unseen essence of wind and its motion. I used the Blob Brush and Eraser tools to shape these delicate line drawings on the iPad.
|| BEHIND THE SCENE ||
My process starts with simple thumbnail sketches on paper — or directly on the iPad — to get the idea. The goal is to find the right idea and composition for the scene. Like anything, plans change along the way after that, but this provides a solid foundation to discover those changes. Consistency in the line quality, curves, tone, and mood is carried through all three images.
|| THE FINAL OUTCOME & THE ORIGINAL OBJECTIVES ||
I drove awareness of the app's possibilities by showcasing and demonstrating the high performance of the Adobe Illustrator using the Apple iPad. My subjects are found in everyday life with a quick sketch. I hope my simple illustrations inspire many artists to jump on the iPad and capture their moment with this app.
I appreciate the incredible team and talents at Adobe, and this opportunity. I've been using Adobe products for almost 20 years and expect another 20+. I wouldn't be me — and I wouldn't be doing what I'm doing without Adobe's products and dedication.
--